All Things Linen!
LOVE YOUR HOME - CHOOSE LINEN
Linens For Life in East Chester, NS specializes in creating linen bedding and other home linen products. You will see
a display of several pieces in the shop. Linen breathes well and provides a very comfortable sleep. The shop has in
stock linens for the kitchen and dining room, including both handmade, custom fit, and imported table linens. We
also make custom curtains. Also included this year is a collection of locally made screen printed
on linen runners, tea towels, and napkins.
Contact Information
Linens For Life
3366 Hwy 3
Chester, NS B0J 1J0
Phone: 902-275-1484
Email: elaine@linensforlife.com

Click here to view our gallery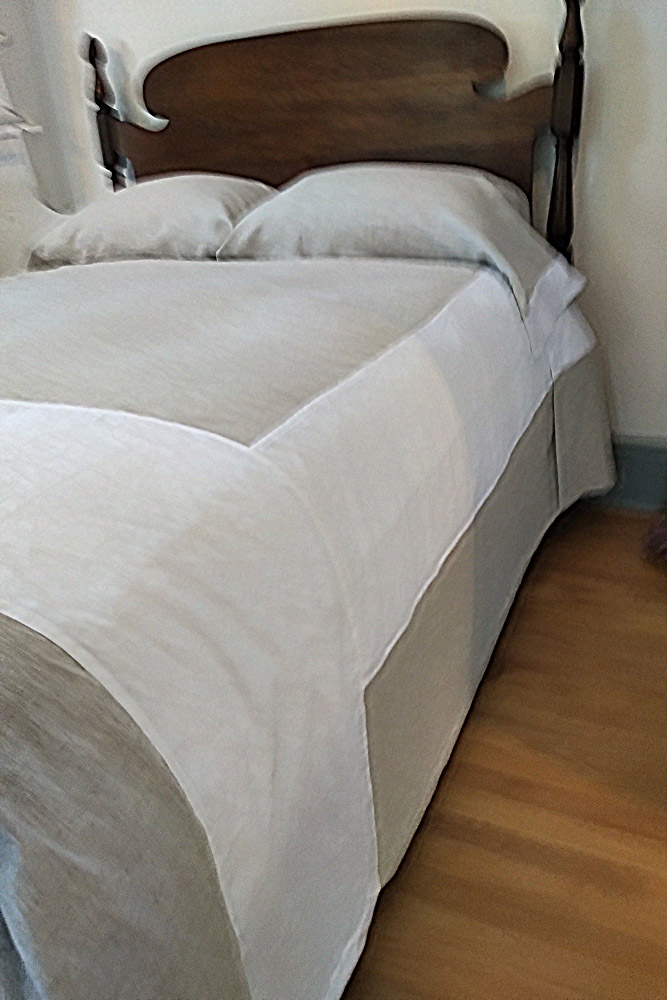 Contact Form